On My Wishlist August 6, 2011
On My Wishlist is a fun weekly event hosted by Book Chick City and runs every Saturday. It's where I list all the books I desperately want but haven't actually bought yet. They can be old, new or forthcoming. It's also an event that you can join in with too – Mr Linky is always at the ready for you to link your own 'On My Wishlist' post. If you want to know more click here.
This week, we are going to start with a book on David's Wish List:
 Neverwinter by R.A. Salvatore
Release Date: October 4, 2011
Synopsis:
With the last of his trusted companions having fallen, Drizzt is alone–and free–for the first time in almost a hundred years. Guilt mingles with relief, leaving Drizzt uniquely vulnerable to the persuasions of his newest companion–Dahlia, a darkly alluring elf and the only other member of their party to survive the cataclysm at Mount Hotenow. But traveling with Dahlia is challenging in more ways than one. As the two companions seek revenge on the one responsible for leveling Neverwinter–and nearly Luskan as well–Drizzt finds his usual moral certainty swept away by her unconventional views. Forced to see the dark deeds that the common man may be driven to by circumstance, Drizzt begins to find himself on the wrong side of the law in an effort to protect those the law has failed. Making new enemies, as his old enemies acquire deadly allies, Drizzt and Dahlia quickly find themselves embroiled in battle–a state he's coming to enjoy a little too much.
Now a few books that appear on my wishlist:
Release Date:  August 2, 2011
Synopsis:
Will Elise's love life be an epic win or an epic fail?
At Coral Tree Prep in Los Angeles, who your parents are can make or break you. Case in point:
As the son of Hollywood royalty, Derek Edwards is pretty much prince of the school—not that he deigns to acknowledge many of his loyal subjects.
As the daughter of the new principal, Elise Benton isn't exactly on everyone's must-sit-next-to-at-lunch list.
When Elise's beautiful sister catches the eye of the prince's best friend, Elise gets to spend a lot of time with Derek, making her the envy of every girl on campus. Except she refuses to fall for any of his rare smiles and instead warms up to his enemy, the surprisingly charming social outcast Webster Grant. But in this hilarious tale of fitting in and flirting, not all snubs are undeserved, not all celebrity brats are bratty, and pride and prejudice can get in the way of true love for only so long.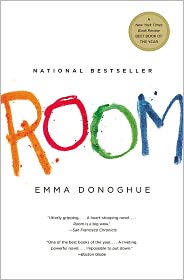 Synopsis:
To five-year-old-Jack, Room is the world. . . . It's where he was born, it's where he and his Ma eat and sleep and play and learn. At night, his Ma shuts him safely in the wardrobe, where he is meant to be asleep when Old Nick visits.
Room is home to Jack, but to Ma it's the prison where she has been held for seven years. Through her fierce love for her son, she has created a life for him in this eleven-by-eleven-foot space. But with Jack's curiosity building alongside her own desperation, she knows that Room cannot contain either much longer.
Room is a tale at once shocking, riveting, exhilarating—a story of unconquerable love in harrowing circumstances, and of the diamond-hard bond between a mother and her child.
That's it for us this lovely Saturday – What's on your wishlist this week?