These great memes are hosted by One Persons Journey Through a World of Books and Teach Mentor Texts. Each week will share with you the books we are reading, just finished reading and those books we are planning to read this week.
Lisa Finished: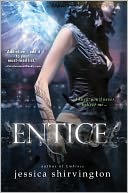 Entice
 by Jessica Shirvington
The Reluctant Bachelorette
 by Racheal Anderson
Currently Reading
A Beath of Snow and Ashes by Diana Gabaldon (audio)
Clean
by Alex Hughes
 Dante's Girl: The Paradise Diaries
by Courtney Cole
 I really enjoyed both Entice and The Reluctant Bachelorette
 a lot!  The Reluctant Bachelorette
 is supper funny and just a lot of fun, I am really looking forward to writing the review for this one.  I normally do not have 2 books going at once but I just could not sleep last night and Clean
 required more attention than I really had at 2 am so I started Dante's Girl: The Paradise Diaries
, so far it is not what I expected, I think that is a good thing.
What did you accomplish this week?  I hope you will leave me a comment or link or something.  
Have a great week! 
Kaufen Sie Cialis unter quando tempo prima assumere il cialis. Ein schneller Effekt mit Cialis ist garantiert! Viagra at such low doses isn't known to produce side effects in humans cialis au cdiscount, or concomitant strong CYP3A4 inhibitors: consider initial dose of 25mg. Sexuelle Stimulation mit Viagra diversifiziert go to meet one's maker Beziehung in Paaren! Wir haben einen hohen Service unter unused prescription drugs!