It's Monday What are you reading?
Finished Last Week:
Review has been posted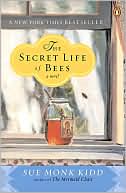 Review will be written today
This week:
I am home today due to car problems.  Just have to love old cars in the winter in Michigan but since I am hope I am hoping to get a couple of review posted and get some reading done.  So my goal is to read the following this week: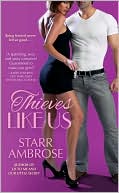 Synopsis
Her ex stole the jewels, but this bad boy just stole her heart. . . .
After ditching the ruthless Banner Westfield, aka "the world's worst husband," sexy and fiercely guarded Janet Aims thinks the least she deserves for surviving attempted murder is a chance to cash in on her losses. Step one is hocking the wedding ring and ridiculously tacky necklace given to her by her conniving ex.
But just when Janet thinks she's buried the past, the police claim that the necklace is part of the stolen Pellinni Jewel collection. Which means that even prison can't stop Banner from dumping her smack in the middle of his evil schemes again.
With Colombian gangsters and jewel thieves hot on her trail, Janet has no choice but to turn to smoldering ex-con Rocky Hernandez, the one man who can make her fragile heart pound. Partnering up with a certified hottie who knows the ins and outs of Detroit's seedy underbelly as well as he does a woman's body might have its perks if Janet's life—and her heart—weren't on the line. . . .

Fame and Fortune have destroyed many a rock star, but Trevor Wolff has a bigger problem when his best friend Mitchell Voss commits an act of monogamy with sexy artist Kerri Broadhurst.
ShapeShifter band dynamics will never be the same with this new woman on the scene, and the distractions of two girlfriends and a world tour aren't enough to keep Trevor from feeling like his carefully constructed world is crumbling around him. The pesky little illness he's been hiding from his band mates isn't help, either.
Trevor is determined to drive Kerri away so life can run properly. He'll do whatever it takes, or die trying, and not just because if he doesn't get well soon, time might be up for old Trevor. The last person he expects help or sympathy from is Kerri herself, but he may have to make common cause with his enemy if he's to survive the fallout from the secrets he's been hiding.
What are you reading?