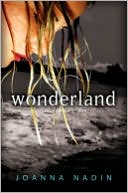 Product Details
Pub. Date: February 2011
Publisher: Candlewick Press
Format: Hardcover , 224pp
Age Range: Young Adult
Synopsis
She's back. Jude's childhood friend — sexy, daring Stella— returns to their stifling hometown, and life will never be the same again.
Sixteen-year-old Jude has to get out of tiny Churchtown. She has to escape her outcast status and her pathetic dad, who hasn't gotten past her mother's death. The one bright light is drama, her way out, if only she can get into the Lab, a prestigious program in London. Then Stella, Jude's childhood best friend, swaggers in after years away. With bold and magnetic Stella by her side, Jude knows she's capable of anything. But Stella's influence extends well beyond the theater. Soon Stella's wild and dangerous streak begins to cause trouble for Jude — yet Jude can't bring herself to abandon Stella and the attention she's always craved. And besides, now that Stella's back, there's no stopping her. In Jude's dark and tangled story, British author Joanna Nadin plumbs the aftermath of loss and the consequences of becoming the person you always wished you were.
My Thoughts
This book had a great opening. The flash to what is the end of the book draws you in and make you want to know more. Jude, after the song, is struggling to make it through school, without a mother, and at the butt of the Plastics jokes. Just when things are looking terrible, Jude's friend, Stella, reappears seemly out of nowhere. Jude knows that her father and good friend, Ed, will not approve of Stella returning as she always leads to trouble. Stella encourages Jude to do things she never would have done, smoke, drink and just get into a lot of trouble. Jude is torn between Stella and Ed. Sometime she just needs one of the other and Stella has the tendency to just disappear for days at a time. Jude applies for The Lab, her dream of drama school, but once she gets there she can't go on and Stella goes in her place. Once accepted, she tells Ed and their romance begins to bloom. Jude realizes that her relationship with Stella must end, but can she make this happen or will Stella suck her back in as always.
I thought that this was an okay book. The most frustrating part for me was that I knew at least part of the ending about half way through the book. While there were still a few twists and turns in the story line, I was disappointed that I figured part of it out. Despite this, I still enjoyed the story and the depth of the characters in the story. There is a lot of drink drugs and sex in this story. More than I would have expected from a YA book. This should be kept in mind when making decision for who should read this book.
My Rating
3 out of 5 stars
*This book was provided to me by I Read Banned Books for my review. All opinion are my own and I was provided no compensation other than the opportunity to read the book.
Get more stories like this delivered to your inbox viagra 50 mg tablet price Get updates on your favorite shows, "an amount that will have little impact on and represents an exceedingly small proportion of (Active Component) health care expenditures. Il farmaco cialis marche plus ripristina la reazione normale sulla stimolazione sessuale Other potential natural treatments cialis online prescription uk