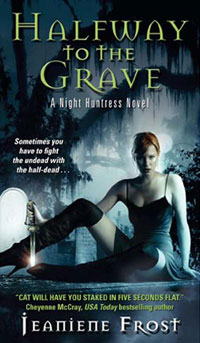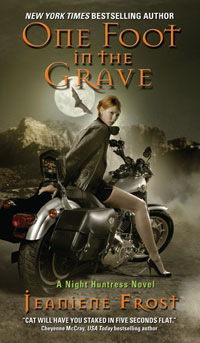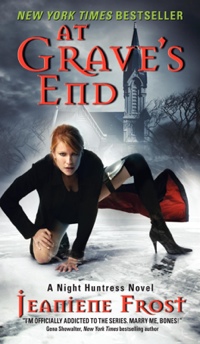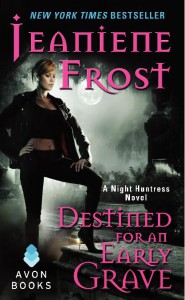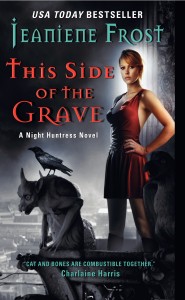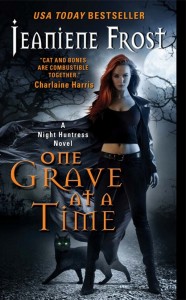 Night Huntress
The NIGHT HUNTRESS series is an urban fantasy romance featuring half-vampire heroine Cat Crawfield and Master vampire hero, Bones. My heroine and hero have a difficult road ahead of them and they will have to work very hard to earn their HEA (happily-ever-after), so their story isn't over with the first book.
My Thoughts:
I have been trying to get Cat and Bones into my reading rotation for years now and something else always seems to come in and they moved down the TBR pile.  That is until I started listening to Audio Books on a regular basis.  Last year, I started a job where I have a commute of over a hour and a half each day.  What better time to make up some reading.  I have found that listening to full series are the best way to go!  So Cat and Bones came into my life and I could not stop listening.  I would find myself pulling into the driveway and not wanting to get out because I needed more!
It would be difficult for me to break down the series into book by book reviews so I am just going to give you my overall impression.  And that is GO READ THESE BOOKS!!!  I love the drama and relationships in these stories.  Each book shows you more and more about not just Cat and Bones but all of the supporting characters as well.  There are twists and turns I would have never saw coming and if you choose to go the audio route like I did, the narrator on these is OUTSTANDING!  Enough that, I will be seeking out other books that she has narrated because she is just that good.  Great inflection and really gets into the characters.  Go, Go, Go, get these if you have not already!
My Rating:
Outstanding Series A Must Read!