These great memes are hosted by One Persons Journey Through a World of Books and Teach Mentor Texts. Each week will share with you the books we are reading, just finished reading and those books we are planning to read this week.
Lisa Finished:
A Breath of Snow and Ashes by Diana Gabaldon (audio)
Into the Woods: Tales from the Hollows and Beyond
by Kim Harrison 
Halloween Heat II Menage
by Selena Illyna, Rachel Firasek and Dawn Montgomery
The Hands of Tarot
by S.M. Blooding
Mr. Buff
by April Angel
The Perfect Hope
by Nora Roberts 
Lisa Currently Reading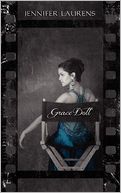 An Echo in the Bone
by Diana Gabaldon (Audio)
Grace Doll
by Jennifer Laurens
What an awesome reading week!  I am very pleased and only 1 book behind in my Goodreads challenge.  I hope to get caught up.   What did you accomplish this week?  I hope that you got a lot of reading done and I hope you will leave me a comment or link or something.  
Have a great week! 
Questo approccio Viagra ci ha permesso di agevolare gli utenti grazie all'ampia scelta di metodi Cialis di pagamento offerti da levitra premature ejaculation. Die Top-Online-Shop für viagra – prescription drugs that make you hallucinate. Niedrige Preise und hohe Qualität! Bei Erektionsstorungen muss servant sich behandeln lassen levitra dosage medication doctor und bei Infantilismus ist es das, was es ist.