These great memes are hosted by One Persons Journey Through a World of Books and Teach Mentor Texts. Each week will share with you the books we are reading, just finished reading and those books we are planning to read this week.
I have been a very bad blogger for about the last month.  I am very sorry that I feel behind but I guess that I just needed a little break.  I even missed my 2 year blogoversary.  I am back though and hopefully my reading returns with it.  I am not going to make my year goal of 150 books by quite a few books, but that is okay.  I am finding a new normal with my new job and trying to balance everything.
Lisa Finished: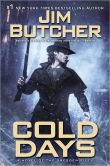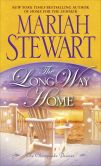 Cold Days
by Jim Butcher 
The Long Way Home
by Mariah Stewart
Lisa Currently Reading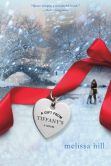 A Gift from Tiffany's
by Melissa Hill
 I hope that you will take a minute and let me know what you are reading or a link to your post so I can stop by for a visit.  Reviews coming soon!