These great memes are hosted by One Persons Journey Through a World of Books and Teach Mentor Texts. Each week will share with you the books we are reading, just finished reading and those books we are planning to read this week.
Lisa Finished: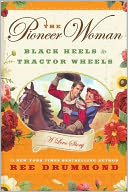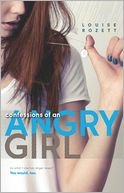 The Fiery Cross by Diana Gabaldon (audio)
The Pioneer Woman: Black Heels to Tractor Wheels–a Love Story by Ree Drummond
 Confessions of an Angry Girl
by Louise Rozett
Currently Reading
A Beath of Snow and Ashes by Diana Gabaldon (audio)
Delusion in Death
by J.D. Robb
This past two weekends we have been away from home so I did not get in nearly the amount of reading that I would have like to have.  Coming up in the next couple of days will be a post about the Debbie Macomber book signing that I went to on Saturday along with some highlights from the trip since it was far enough away that we had to stay overnight.  I wanted to bring you a little bit of Michigan to enjoy!  I hope that you had a good reading week and please leave me a comment so I can check out what you are reading.
Lisa