Waiting On Wednesday is a weekly event, hosted by Jill at Breaking the Spine, that spotlights upcoming releases that we're eagerly anticipating.
Our Wednesday Selections this week are….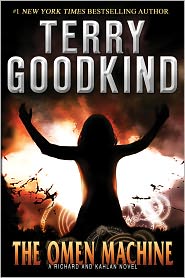 David's Choice:
The Omen Machine by Terry Goodkind
Synopsis:
Hannis Arc, working on the tapestry of lines linking constellations of elements that constituted the language of Creation recorded on the ancient Cerulean scroll spread out among the clutter on his desk, was not surprised to see the seven etherial forms billow into the room like acrid smoke driven on a breath of bitter breeze. Like an otherworldly collection of spectral shapes seemingly carried on random eddies of air, they wandered in a loose clutch among the still and silent mounted bears and beasts rising up on their stands, the small forest of stone pedestals holding massive books of recorded prophecy, and the evenly spaced display cases of oddities, their glass reflecting the firelight from the massive hearth at the side of the room.
Since the seven rarely used doors, the shutters on the windows down on the ground level several stories below stood open as a fearless show of invitation. Though they frequently chose to use windows, they didn't actually need the windows any more than they needed the doors. They could seep through any opening, any crack, like vapor rising in the early morning from the stretches of stagnant water that lay in dark swaths through the peat barrens.
The open shutters were meant to be a declaration for all to see, including the seven, that Hannis Arc feared nothing.
#1 New York Times-bestselling author Terry Goodkind returns to the lives of Richard Rahl and Kahlan Amnell—in a compelling tale of a new and sinister threat to their world.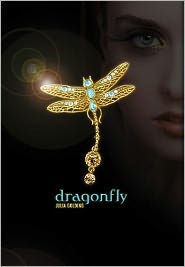 Lisa's Choice
Synopsis:
Princess Taoshira of the Blue Crescent Islands is appalled when she is ordered to marry Prince Ramil of Gerfal in order to unite their lands. And he's not too pleased, either. They hate each other on sight. So, when Tashi and Ramil are kidnapped, they fear there's no escape – from their kidnappers or from each other. Can they put aside their differences long enough to survive ambush, unarmed combat, brainwashing, and imprisonment? And will the people they meet on their adventure help them or betray them to the enemy?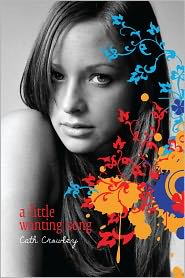 A Little Wanting Song
by Cath Crowley
Synopsis:
A summer of friendship, romance, and songs in major chords. . . .
CHARLIE DUSKIN loves music, and she knows she's good at it. But she only sings when she's alone, on the moonlit porch or in the back room at Old Gus's Secondhand Record and CD Store. Charlie's mom and grandmother have both died, and this summer she's visiting her grandpa in the country, surrounded by ghosts and grieving family, and serving burgers to the local kids at the milk bar. She's got her iPod, her guitar, and all her recording equipment, but she wants more: A friend. A dad who notices her. The chance to show Dave Robbie that she's not entirely unspectacular.
ROSE BUTLER lives next door to Charlie's grandfather and spends her days watching cars pass on the freeway and hanging out with her troublemaker boyfriend. She loves Luke but can't wait to leave their small country town. And she's figured out a way: she's won a scholarship to a science school in the city, and now she has to convince her parents to let her go. This is where Charlie comes in. Charlie, who lives in the city, and whom Rose has ignored for years. Charlie, who just might be Rose's ticket out.
Told in alternating voices and filled with music, friendship, and romance, Charlie and Rose's "little wanting song" is about the kind of longing that begins as a heavy ache but ultimately makes us feel hopeful and wonderfully alive.
What books are on your Waiting On Wednesday List?
P.S. Please be sure to let me know if you are a new follower.