Waiting On Wednesday is a weekly event, hosted by Jill at Breaking the Spine, that spotlights upcoming releases that we're eagerly anticipating.
Our Wednesday Selections this week are….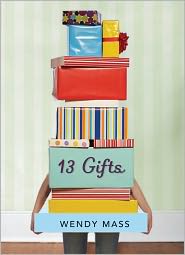 Lisa's Choice
13 Gifts by Wendy Mass
Synopsis:
Wendy Mass turns to another magical birthday: 13!
When Tara, a self-proclaimed shrinking violet, steals the school mascot, a goat, in order to make some friends with the popular crowd and gets caught, she gets herself in a heap of trouble. In addition, her parents decide that instead of taking her on their summer trip to Madagascar to study the courtship rituals of the Bamboo Lemur, she must go stay with her aunt, uncle, and bratty cousin Emily St. Claire in Willow Falls. Tara thinks it's a good time to start over; she'll be turning 13 after all, so she might as well make the best of it and perhaps even attempt to break out of her shell (in a non-criminal manner). What Tara doesn't know is that this charmed town has something big in store for her on her 13th birthday. It's not a typical birthday. But then again, nothing is Willow Falls is exactly typical!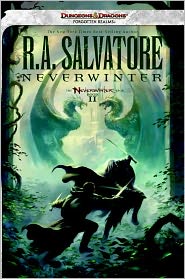 David's Choice
Neverwinter by R.A. Salvatore
Synopsis:
With the last of his trusted companions having fallen, Drizzt is alone—and free—for the first time in almost a hundred years. Guilt mingles with relief, leaving Drizzt uniquely vulnerable to the persuasions of his newest companion—Dahlia, a darkly alluring elf and the only other member of their party to survive the cataclysm at Mount Hotenow. But traveling with Dahlia is challenging in more ways than one. As the two companions seek revenge on the one responsible for leveling Neverwinter—and nearly Luskan as well—Drizzt finds his usual moral certainty swept away by her unconventional views. Forced to see the dark deeds that the common man may be driven to by circumstance, Drizzt begins to find himself on the wrong side of the law in an effort to protect those the law has failed. Making new enemies, as his old enemies acquire deadly allies, Drizzt and Dahlia quickly find themselves embroiled in battle—a state he's coming to enjoy a little too much.
Those are our selections what about you – What Are You waiting on Wednesday?