Teaser Tuesdays is a weekly meme hosted by Should be Reading 

Grab your current read

Open to a random page

Share two (2) "teaser" sentences from somewhere on that page

BE CAREFUL NOT TO INCLUDE SPOILERS! (make sure that what you share doesn't give too much away! You don't want to ruin the book for others!)
Share the title & author, too, so that other TT participants can add the book to their TBR Lists if they like your teasers!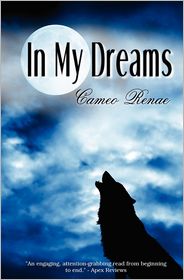 In My Dreams by Cameo Renae
t was happening again. The dreams. The nightmares. It was something seventeen year-old Elizabeth "Lizzy" Hayes thought she'd outgrown; dreams that would come true; detailed premonitions of how people would die. This time she dreams about her boyfriend, Michael Young, and soon discovers that he's been found… dead. Michael hasn't crossed over because he was murdered, and now his murderer is coming for Lizzy. His spirit won't rest until she is safe, and as a newbie spirit, the easiest way for him to make contact is through Lizzy's dreams. When she dreams, it's as if he hasn't died. Lizzy must learn to pull on her inner strength to survive horrifying events. Meanwhile, in the spirit world, Michael learns everything he can about his supernatural gifts to help. But will it be enough to save her?
"Elizabeth…." he paused. His breath was loud and erratic. "Michael's been in an accident," he said pausing between the words.  Was he crying?  It sounded like he was crying.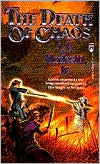 The Death of Chaos by L.E. Modesitt Jr.
Lerris has settled into being a woodworker and building a life with Krystal. But this newfound peace is endangered when both Candar and Recluce come under the threat of invasion from the Empire of Hamor. Despite the imminent possibility of destruction, the lands of Candar will not unite and Recluce will not heed the peril. Lerris is faced with the challenge of becoming the greatest wizard of all time—or seeing his whole world destroyed.
Annotation
Candar is being invaded and Lerris must become the greatest wizard of all time–or see his whole world destroyed! This is the new fantasy novel in the Recluse series, the long-awaited sequel to The Magic of Recluse.
"You need to eat more, Master Wizard," said Rissa, gesturing at Justen.  "The birds, they eat more than you. So do the ants."
"It's not good to overdo anything," said Justen with a laugh.
"Then don't overdo the starvation," answered Rissa. 
What is your Teaser Tuesday this week?