Teaser Tuesdays is a weekly meme hosted by Should be Reading 

Grab your current read
Open to a random page
Share two (2) "teaser" sentences from somewhere on that page
BE CAREFUL NOT TO INCLUDE SPOILERS! (make sure that what you share doesn't give too much away! You don't want to ruin the book for others!)
Share the title & author, too, so that other TT participants can add the book to their TBR Lists if they like your teasers!
We have two teasers for Week's Teaser Tuesday: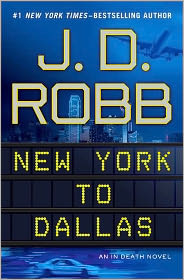 Synopsis:
In the locker room Eve tied on the hard black uniform shoes. She hated them — always had — but regulation was regulation. She pushed off the bench, then reached for her uniform cap. Turning to the mirror, she fixed it squarely on her head.
She could see herself as she'd been a dozen years before, green as spring, with a shine on her shield and on those damned hard black shoes.
A cop, then and now, without any question, any hesitation, over what she was meant to be. Had to be. She'd thought she'd known, but she hadn't known, really hadn't begun to know what she would see and do, what she would learn and come to accept. What she would live through and live with.
A lot of corners turned, she thought, and one sharp, jagged corner had been turned the moment she'd stepped into apartment 303 on 258 Murray one sweltering day in late September, barely six weeks after she'd graduated from the Academy.
She remembered the fear, the coppery smear of it in her throat, and she remembered the horror like a red haze.
Lisa's Teaser Page 195:
"She's not peeling off the cash in the best stores," Bree commented,"but if you ask me she's not paying for class.  Her taste leans towards tacky."

"Shoes," Eve muttered.  "Had to be.  Women always go for the shoes, especially if trying to walk in them makes you feet cry like a baby."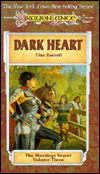 Synopsis:
Obsession
At long last, the story of the beautiful dark-hearted Kitiara Uth Matar. This compelling novel tells the story of the birth of her twin brothers, the warrior Caramon and the frail mage Raistlin, and Kit's admirable role in their upbringing.
But her youthful mercenary deeds and increasing fascination with evil throw her into the company of a roguish stranger and band of adventurers whose fates are intermingled with her own. Haunted by the memory of her Solamnic father, she hunts him ceaselessly.
Tina Daniell's first novel brings to life this remarkable warrior-woman, whose credo of "the sword is truth" becomes her triumph and downfall.
David's Teaser Page 119
Kitiara had a dreamless night.  When her eyes fluttered open,she stretched and yawned.  Then, with a start, Kit realized the sun was bright in her eyes and she jumped up, clutching the blanket to herself, embarrassed.
Those are our Teaser Tuesday selections.  What about you?  Please share in the comments