On My Wishlist is a fun weekly event hosted by 
Book Chick City
 and runs every Saturday. It's where I list all the books I desperately want but haven't actually bought yet. They can be old, new or forthcoming. It's also an event that you can join in with too – Mr Linky is always at the ready for you to link your own 'On My Wishlist' post. If you want to know more click 
here.
Happy Saturday Everyone!   I hope you all had a great week!  Walking through my closing Borders gave me some ideas of what to post today so on with it we go.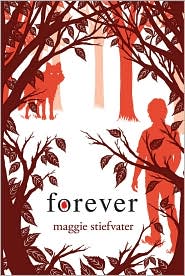 Forever
by Maggie Stiefvater
Synopsis:
The thrilling conclusion to #1 bestselling Shiver trilogy from Maggie Stievater
In Maggie Stiefvater's SHIVER, Grace and Sam found each other. In LINGER, they fought to be together. Now, in FOREVER, the stakes are even higher than before. Wolves are being hunted. Lives are being threatened. And love is harder and harder to hold on to as death comes closing in.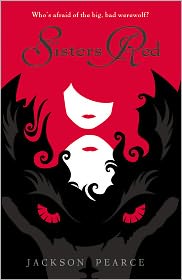 SistersRed by Jackson Pearce
Synopsis:
Scarlett March lives to hunt the Fenris–the werewolves that took her eye when she was defending her sister Rosie from a brutal attack. Armed with a razor-sharp hatchet and blood-red cloak, Scarlett is an expert at luring and slaying the wolves. She's determined to protect other young girls from a grisly death, and her raging heart will not rest until every single wolf is dead.
Rosie March once felt her bond with her sister was unbreakable. Owing Scarlett her life, Rosie hunts ferociously alongside her. But even as more girls' bodies pile up in the city and the Fenris seem to be gaining power, Rosie dreams of a life beyond the wolves. She finds herself drawn to Silas, a young woodsman who is deadly with an ax and Scarlett's only friend–but does loving him mean betraying her sister and all that they've worked for?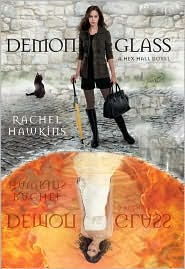 Demonglass by Rachel Hawkins
Synopsis:
Sophie Mercer thought she was a witch.
That was the whole reason she was sent to Hex Hall, a reform school for delinquent Prodigium (aka witches, shapeshifters, and fairies). But that was before she discovered the family secret, and that her hot crush, Archer Cross, is an agent for The Eye, a group bent on wiping Prodigium off the face of the earth.
Turns out, Sophie's a demon, one of only two in the world—the other being her father. What's worse, she has powers that threaten the lives of everyone she loves. Which is precisely why Sophie decides she must go to London for the Removal, a dangerous procedure that will destroy her powers.
But once Sophie arrives she makes a shocking discovery. Her new friends? They're demons too. Meaning someone is raising them in secret with creepy plans to use their powers, and probably not for good. Meanwhile, The Eye is set on hunting Sophie down, and they're using Acher to do it. But it's not like she has feelings for him anymore. Does she?
So those are some of the books on my wishlist.  What are you wishing for?  Please leave me a comment or link so I can visit.  Also, if you are a new follower please be sure to let me know.