On My Wishlist July 30, 2011
On My Wishlist is a fun weekly event hosted by Book Chick City and runs every Saturday. It's where I list all the books I desperately want but haven't actually bought yet. They can be old, new or forthcoming. It's also an event that you can join in with too – Mr Linky is always at the ready for you to link your own 'On My Wishlist' post. If you want to know more click here.
It has been a few weeks since I have done a wishlist post but this week I decided that I am going to highlight a few books that have been on my wishlist for a while now.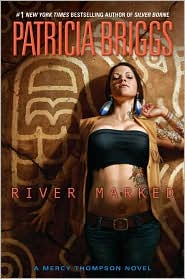 Car mechanic Mercy Thompson has always known there was something different about her, and not just the way she can make a VW engine sit up and beg. Mercy is a shapeshifter, a talent she inherited from her long-gone father. She's never known any others of her kind. Until now.
An evil is stirring in the depths of the Columbia River-one that her father's people may know something about. And to have any hope of surviving, Mercy and her mate, the Alpha werewolf Adam, will need their help…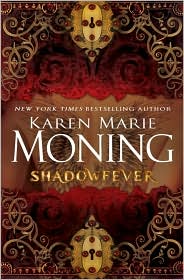 Shadowfever by Karen Marie Moning
MacKayla Lane was just a child when she and her sister, Alina, were given up for adoption and banished from Ireland forever.
Twenty years later, Alina is dead and Mac has returned to the country that expelled them to hunt her sister's murderer. But after discovering that she descends from a bloodline both gifted and cursed, Mac is plunged into a secret history: an ancient conflict between humans and immortals who have lived concealed among us for thousands of years.
What follows is a shocking chain of events with devastating consequences, and now Mac struggles to cope with grief while continuing her mission to acquire and control the Sinsar Dubh — a book of dark, forbidden magic scribed by the mythical Unseelie King, containing the power to create and destroy worlds.
In an epic battle between humans and Fae, the hunter becomes the hunted when the Sinsar Dubh turns on Mac and begins mowing a deadly path through those she loves.
Who can she turn to? Who can she trust? Who is the woman haunting her dreams? More important, who is Mac and what is the destiny she glimpses in the black and crimson designs of an ancient tarot card?
From the luxury of the Lord Master's penthouse to the sordid depths of an Unseelie nightclub, from the erotic bed of her lover to the terrifying bed of the Unseelie King, Mac's journey will force her to face the truth of her exile, and to make a choice that will either save the world… or destroy it.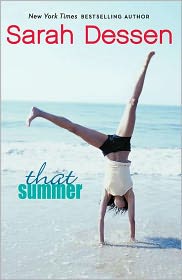 That Summer by Sarah Dessen
For fifteen-year-old Haven, life is changing too quickly. She's nearly six feet tall, her father is getting remarried, and her sister&150the always perfect Ashley&150is planning a wedding of her own. Haven wishes things could just go back to the way they were. Then an old boyfriend of Ashley's reenters the picture, and through him, Haven sees the past for what it really was, and comes to grips with the future.
Annotation
During the summer of her divorced father's remarriage and her sister's wedding, fifteen-year-old Haven comes into her own by letting go of the myths of the past
Lover Unleashed by J.R. Ward
#1 New York Times bestselling author J. R. Ward's thrilling new novel in the Black Dagger Brotherhood series.
Payne, twin sister of Vishous, is cut from the same dark, seductive cloth as her brother. Imprisoned for eons by their mother, the Scribe Virgin, she finally frees herself-only to face a devastating injury. Manuel Manello, M.D., is drafted by the Brotherhood to save her as only he can-but when the human surgeon and the vampire warrior meet, their two worlds collide in the face of their undeniable passion. With so much working against them, can love prove stronger than the birthright and the biology that separates them?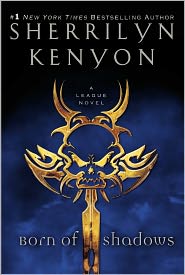 Born of Shadows by Sherrilyn Kenyon
In a world where the League and its assassins rule, where betrayal and treachery are everywhere . . . the only survivors are those ones who are . . .
BORN OF SHADOWS
For Caillen Dagan, a defiant soldier of fortune, survival isn't a right, it's a brutal daily battle. Moving through the Ichidaian universe like a wraith, his brushes with the law and death are legendary. But when an act of rare heroism reveals his hidden birthright, he's forced into a world much more dangerous and cold-hearted than the bloody streets where he was raised-one of obscene wealth and lethal politics.
Ferocious and determined, Desideria serves as an official bodyguard for her queen. Born of questionable genetics, she will do anything to prove herself worthy of the weapons she carries and the position she's won by combat. But when she uncovers a ruthless plot to assassinate the queen and overthrow her country's government, Desideria is caught in the crosshairs.
With assassination contracts out on both of them, Caillen and Desideria must learn to fight together or die alone. And if they fail, their governments will fall into the hands of an unimaginable evil.
What is on your wishlist?  Leave me a comment to check it out!  Have a great Saturday!