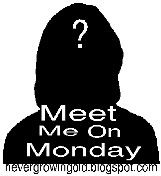 1. Did you watch the Superbowl?
Yes, Boring game but great commercials here are a few of my favorites
2. What is the last book that you read?
3. What is your favorite kind of cake?
German Chocolate Cake is my very favorite!
4. Do you snore?
When I am sick, I am sure that I do. My hubby sure does.
5. Do you play an instrument?
This is the one thing that I wish I could do but I don't. My hubby can play the sax and my oldest son plays the violin.