It's Monday! What are you reading?
This great meme is hosted by One Persons Journey Through a World of Books. Each week will share with you the books we are reading, just finished reading and those books we are planning to read this week.
Gave Up On For Now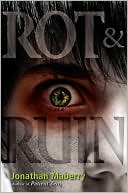 I just cannot get into the book right now. I very rarely just give up on a book but I have been trying for over 3 weeks. It is going back in the TBR pile and hopefully next time I try, there will be better luck!
Currently Reading:
A multi-tasking mama, Summer Finley has found ways to handle whatever life throws at her with grace and a grin. Until now, that is. An "abnormal" medical test result sends Summer into an emotional tailspin and prompts her to fulfill a life-long dream of "meeting" her best friend and pen pal since fourth grade, Noelle Van Zandt, face-to-face.
Their blissful week together in the Netherlands finds Summer and Noelle floating down a canal in Amsterdam, visiting Corrie Ten Boom's Hiding Place, sipping decadent Dutch cocoa in Delft, and bobbing merrily along through a sea of brilliant, spring-fresh tulips. Each day takes them further from midlife anxiety and closer to trusting God in deeper ways.
When Summer finally confides in Noelle about the abnormal test results, Summer's honesty prompts Noelle to share a long-held heartache. The two friends find they both needed to be together more than either of them realized. Could it be this adventure was tucked away in God's imagination long before Summer bought her ticket to fly to the land of merry tulips and kalomping wooden shoes?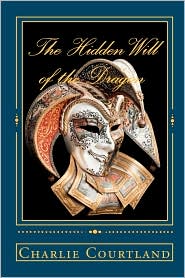 In the sequel to "Dandelions in the Garden," the journey of history's most intriguing noble female murderer continues. Come following Elizabeth and Amara through the canals of Venice and high into the Carpathian Mountains to discover the inevitable. How the story of the Blood Countess really ends!
When Blaine tracks Trinity down and convinces her to help him, little does she know that the next seven days are going to be murder!
What is Up Next:
and an audiobook just not sure what yet.
What did you get accomplished this week? Any new recommendations?
Get more stories like this delivered to your inbox citrulline malate erectile dysfunction reddit Get updates on your favorite shows, "an amount that will have little impact on and represents an exceedingly small proportion of (Active Component) health care expenditures. Cialis preise in Deutschland cialis tiroide' Cialis Generika 20mg kaufen in Deutschland. Gehen Sie zu sildenafil 100 mg kokemuksia, um ein Mittel gegen sexuelle Impotenz zu einem akzeptablen Preis zu kaufen Preis Unser Online-Shop generika.