"In honor of Banned Books Week, what is your favorite "banned or frequently challenged book"?"
Click here for 2010-11 list in PDF format.
You can also clickHERE to view past years and choose from any of those titles!
I decided that I was going to pick two books.  One because I just really enjoyed the book and one because I think that the message and lesson in it are very important and I applaud the author for taking them on in a fashion that teens can relate to and understand.
Without further comment here they are: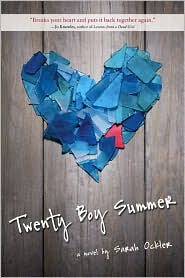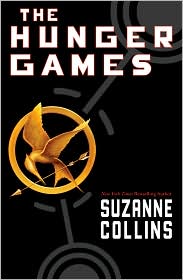 Twenty Boy Summer by Sarah Ockler
And
The Hunger Games by Suzanne Collins
Q. What book that hasn't been turned into a movie (yet) would you most like to see make it to the big screen, and who would you like cast as your favorite character?
My honest answer to this is none.  I am really not crazy fond of books turned movies.  I feel like we talked about this a lot lately so those of you who have followed me for a while know my feelings.  For those of you who are new, I hope that you will follow and I will not share my feelings on books made movies.  I have a really hard time with them because I visualize exactly what I think people look like, sound like and act like and movies never or very rarely meet those expectations.  So while I know lots of people like them, it is just not for me.
What are you answers I would love to know!  Let me a comment and follow if you like!