What's the oddest book you've ever read? Did you like it? Hate it? Did it make you think?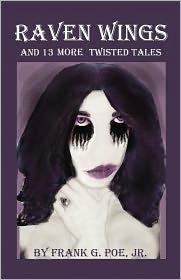 Raven Wings and 13 more Twisted Tales
This by far is the oddest book I have ever read (I am actually currently reading it). I really don't know how I feel about it. Twisted – that is for sure a good assessment of the book. It is odd and creepy and just weird. Has anyone else read this?
What is your answer to this Booking Through Thursday Question?