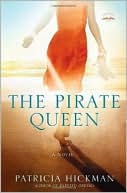 Product Details
Pub. Date: August 2010
Publisher: The Doubleday Religious Publishing Group
Format: Paperback , 352pp
Sales Rank: 218,216
Synopsis
Treasure is found in the most unlikely places.
The envy of all her friends, wife and mother Saphora Warren is the model of southern gentility and accomplishment. She lives in a beautiful Lake Norman home, and has raised three capable adult children. Her husband is a successful plastic surgeon—and a philanderer. It is for that reason that, after hosting a garden party for Southern Living magazine, Saphora packs her bags to escape the trappings of the picturesque-but-vacant life.
Saphora's departure is interrupted by her husband Bender's early arrival home, and his words that change her life forever: I'm dying.
 
Against her desires, Saphora agrees to take care of Bender as he fights his illness. They relocate, at his insistance, to their coastal home in Oriental—the same house she had chosen for her private getaway. When her idyllic retreat is overrun by her grown children, grandchildren, townspeople, relatives, and a precocious neighbor child, Saphora's escape to paradise is anything but the life she had imagined. As she gropes for evidence of God's presence amid the turmoil, can she discover that the richest treasures come in surprising packages?
My Review:
First, let me say that this cover totally drew me in from the moment I saw it.  Now, on to the book, which I must say was not at all what I expected.   I knew that it was going to be an emotional roller coaster just from reading the back of the book.  What is more touching that a husband with cancer?
Saphora Warren seems to have it all.  Three grown children, a home that is being featured in Southern Living Magazine and a husband who is plastic surgeon.  The problem being that her husband has had relations with many of the women in the community and Saphora is done with it.  Just as she is ready to leave, her husband Bender arrives home in the middle of the day to announce that he has brain cancer.  Saphora drops her plans to leave and cares for her ailing husband at their vacation home in Oriental where they take their grandson, Eddie, along as his father cannot find childcare for him.  Bender insists that their first stop be at the beach where they meet Tobias, a young boy Eddie's age, who they will come to find has AIDS.  There are challenges for both Bender and Tobias, as far as health goes, and finding the true meaning of existence.  There are more challenges for Saphora to find her place in all of this.
This is the touching story of the Warren family and is all about what true love really is.  It is extremely well written and while I normally would not pick up a book this heavy I am so glad that I did.  By far this is probably the best book I have read this month and most of the year.  Maybe just that is so out side of my normal reading or that it is just that emotional touching.  I would highly recommend this book with 5 stars.  Please check this book out.
I received this book for free from WaterBrook Multnomah Publishing Group for this review.