In My Mailbox is a weekly meme hosted by The Story Siren.
It was a pretty big week for books in my house this week:
Ascendant by Diana Peterfreeund
Won

Indulgence In Death By JD Robb
Purchased with Borders Bucks

Iron Kissed by Particia Briggs
Bone Crossed By Particia Briggs

How to Train Your Dragon:
Book 2: How to Be a Pirate
by Cressida Cowell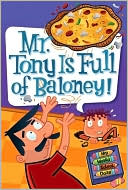 Mr. Tony is Full of Baloney!
by Dan Gutman
NookBooks


Bookstore Lore


Darling Heart
by Leigh Ellwood


Life Blood
by Thomas Hoover


Lead Me Home
By LK Campbell


When Night Falls
By Margaret Daley


Darkness Stalls the Night
By Bruce Blake


Evergreen A Christmas Story
By: Richard Taylor


Very Special Delivery
By Linda Goodnight


Life, Love and a Polar Bear Tatto
by Heather Wardell
That's all for this week.
Happy Reading!