Q: Have you ever looked at book's cover and thought, This is going to horrible? But, was instead pleasantly surprised? Show us the cover and tell us about the book.
For me it the books in the Mercy Thompson Series by Patricia Briggs.  The writing it outstanding in the series but if I had just looked at the covers, I probably would never have picked the first book up.  They are just odd and a lot of them have a ton going on, in my opinion too much going on.  Here is a basic description of the series: The Mercy Thompson Series is a series of  urban fantasy  novels written by Patricia Briggs  that follow the adventures of Mercy Thompson, a Native American shapeshifter who was raised by Werewolves. The series is set in the Tri-Cities of Washington state in an alternate world in which Werewolves and certain types of the fae have been forced to reveal themselves to the public. The series follows Mercy, a VW mechanic by trade, as she learns her true nature and is caught up in the affairs of the local werewolf pack, led by Adam, the Alpha who lives next door, and the local vampire seethe, a member of which she has befriended.
So without more comment here are the covers.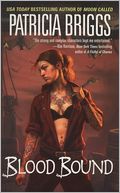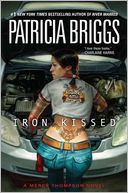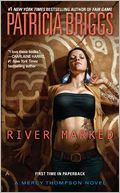 I am really curious today to see what covers come up.  Maybe there will be some books that I have been hesitant to read because of covers.  Open my eyes people!  Leave me a comment!